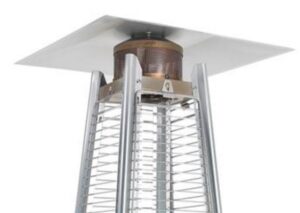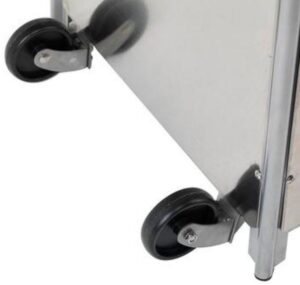 This Stainless Steel Pyramid Gas Patio Heater is very popular model. very stylish pyramid style with nice visible flame inside glass tube, this outdoor gas heater not only for heating but also looks awesome. the glowing infrared heater distributed the heat well around with an enhanced reflector.
this patio heater is 2.2 meters tall with Aluminium structure,Pyramid gas patio comes with battery igniter, the heat output  adjusted with Valve , it has shut off  safety tilt switch device if the heater tipped over. This Patio Heater can run on Propane or LPG gas.
Stainless Steel pyramid Gas Patio Heater
Dimensions: Height: 2.20m
Base Size : 500mm x 500mm
Heat Output:13.5Kw
Weight: 27Kg
Fuel: Propane or LPG Gas
Pyramid Heater Features:
Anti-Tilt Safety switch
Adjustable heat Output
Battery Igniter
Wheels
Easy to access panel for easy  gas bottle replacement.
gas consumption 30kg/h
Optional Winter cover available.